There are so many reasons to participate in a showcase, it's quite possible your teacher wasn't able to tell you all of them! The Arthur Murray Showcase is designed to not just be fun and entertaining, but to really build confidence, the same as going to the home country of the language you are trying to learn. Showcase is THE total immersion program for any dance goals.
Myth #1: It doesn't pertain to me, I'm not here to perform.
Most of our clients don't come to us because they want to 'perform'. However, everyone wants to feel comfortable enough to walk on any dance floor and feel cool, smooth, and confident enough to dance. Stepping outside of what is normally comfortable for you is the key to building confidence. Whether you're planning on taking Dance Lessons to go dancing on a Cruise/vacation, at a wedding, in a Latin club, on the romantic streets of Italy or just in your kitchen, going to Showcase will improve any of those experiences. What is difficult to replicate in the studio is the emotional journey you take in just one Showcase day. First there's a little nervousness since it's a different environment–What should I expect? Will I be able to do what I practiced? But then you're good! You move to Determination mode. You get the hang of it all, start to copy some of your role models on the floor, you add some extra styling when you practice in the hallway. "I'm gonna nail my next Swing!", you're overheard saying. The final stage is where your mental state takes the biggest jump. You decide to just enjoy it and just have fun for the final heats–go all out! This entire experience is when you really build the comfort to do anything. You've just danced at a Competition and done well!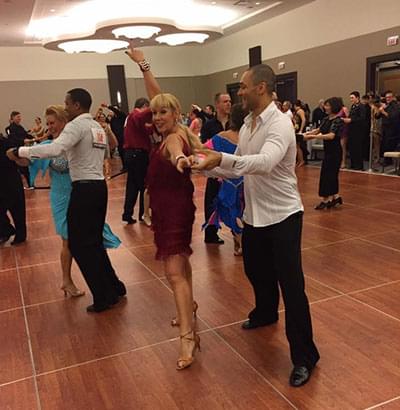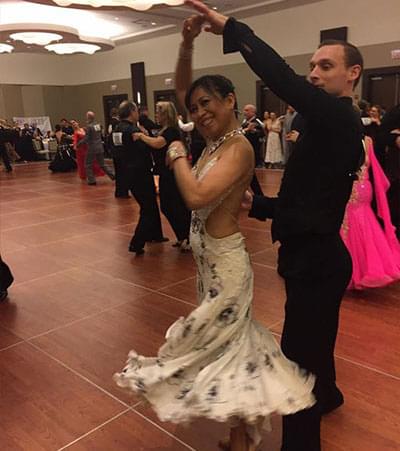 Myth #2: I'm not good enough to do an Event.
The greatest thing about an Arthur Murray event is the variety of people, ages, dances and levels that you will see and be inspired by. When you're there, you will notice there are two things EVERYONE participating has in common: 1)a passion for what the musical therapy of dance is doing for them, and 2) a desire to get better. Your team of teachers knows how great the Showcase experience is for so many that have gone before you and how much people improve just by getting ready–that's why they want you to go, even if you're a beginner.
Myth #3: I don't need to Compete and get judged, I'm here for fun.
All of the Arthur Murray top Competitive Dance and Adjudicators are amazing Dance Teachers and Dance Coaches. They get excited about the little things that can make big differences in how your dancing looks and feels. They are not there to 'judge' you, their main focus is to quickly give ideas and feedback to help you and your teachers make your dancing even better. If you just want the experience of dancing and having fun on the dance floor you don't have to look at the feedback they give you, but rest assured your teachers can't wait to hear it!