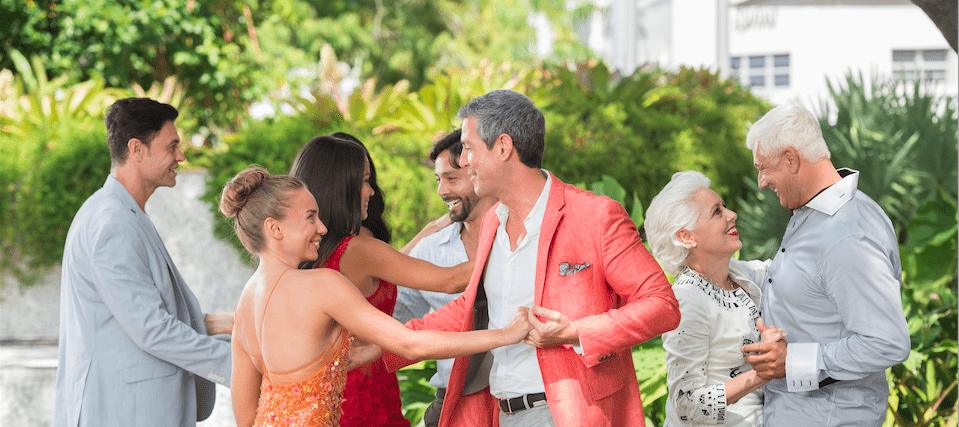 Whether you're looking for a date, a more long term relationship, or trying to spice up the one you're in, there's a couple of sure fire ways to impress any partner.  What is a woman looking for, exactly? I certainly can't speak for all women, but most want to spend their time with someone who's fun, interesting, confident, romantic in the right moments, and has depth of character.  So how can you show her all of that without saying a word? Here's an idea.
1. Being able to dance shows your James Bond versatility
Would you like to show a lady you can be fun, casually confident, and cool but still be more into HER than a Baseball game or sports bar scenario?  What about dinner and a fun evening of dancing at a blues, jazz or Salsa club? Taking her for a spin on the dance floor shows a mysterious side that will keep her guessing…and interested.  Want to show her (and anyone else you'd like to impress!) that you have a sophisticated and elegant side to your personality? ..to show that you have the chops to be at a high end business function as well?  Having the skills to Waltz, Foxtrot or Tango at a classy event or fundraiser will surely sweep her off her feet. There are many Dances We Teach in our studio, so come learn and we will teach you.
2. Ladies love the true Chivalry involved with a dance experience.
You ask a lady for a dance, take her hand and walk her onto the floor.  You take her in your arms, and take control.  You're the Man, and you lead.  The best part?  She loves it!!  The dance floor is the place where you can be in complete control, especially if you know how.  You get to tell her what to do without saying a word, and she likes it…no, she LOVES it–she's intoxicated by it!  And believe me, a few great dances on the dance floor will go a lot further on your 'Gentlemen scale' than just opening the car door for her.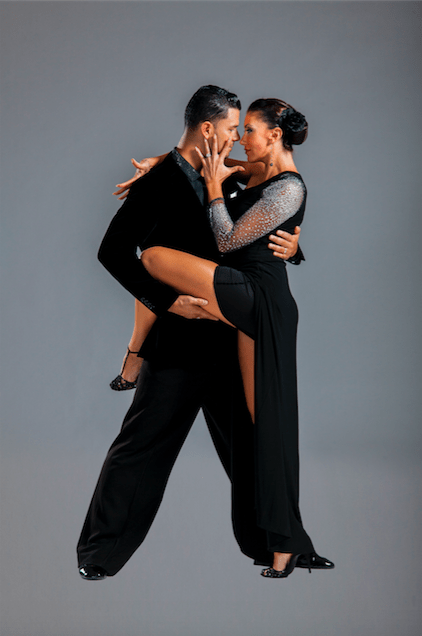 3. It Makes you more interesting
Every woman wants to date a man that is more than just what meets the eye. Skills like cooking, dancing, speaking another language or playing a musical instrument can do nothing but add to the attraction, and increase the activities you can do and enjoy together. Playing sports together may mean competing against each other, not a great idea if someone is a sore loser!  Going to a movie could be fun, but isn't necessarily focused on any interactive quality time.  Activities where you talk, laugh and have an experience together, like learning to Tango, for example, give you a shared, unique bond where you work as a couple to create something amazing.  Experiences such as those will have a return on investment for years to come!
4. Gives you automatic romance points
Women love a man that can be romantic and thoughtful when he wants to be.   A spontaneous dance moment when out to dinner, on vacation, walking down the street, or just a spin and dip in the kitchen can mean the world to her.  We also know that any relationship will have its ups and downs—good times and disagreements.  The relationships based on respect and long term happiness, are ones that can get back to what you mean to each other in times of conflict.  What better way to show her how you feel, than to spend a quality evening with her (and get out of the dog house if necessary), by taking her out dancing!
5. Confidence is always sexy!
Everyone is attracted to Confidence (as long as it's not arrogant)–it shows success, belief in yourself, and trustworthiness. Posture alone is one big indicator of confidence, and where better to learn great stance and posture than on the dance floor!  Of course, success at work, being able to provide for yourself and others is a big factor in your own feeling of self-worth and confidence.  But there is more to an exciting life than just work, so feeling good about skills you have outside of your career can be just as important.
Fact: A man that can dance is more attractive to almost any woman!  You can visit our Arthur Murray Chicago Dance Studio today, and start making the more exciting life you've always imagined, a Reality.